11-29-2012, 02:40 AM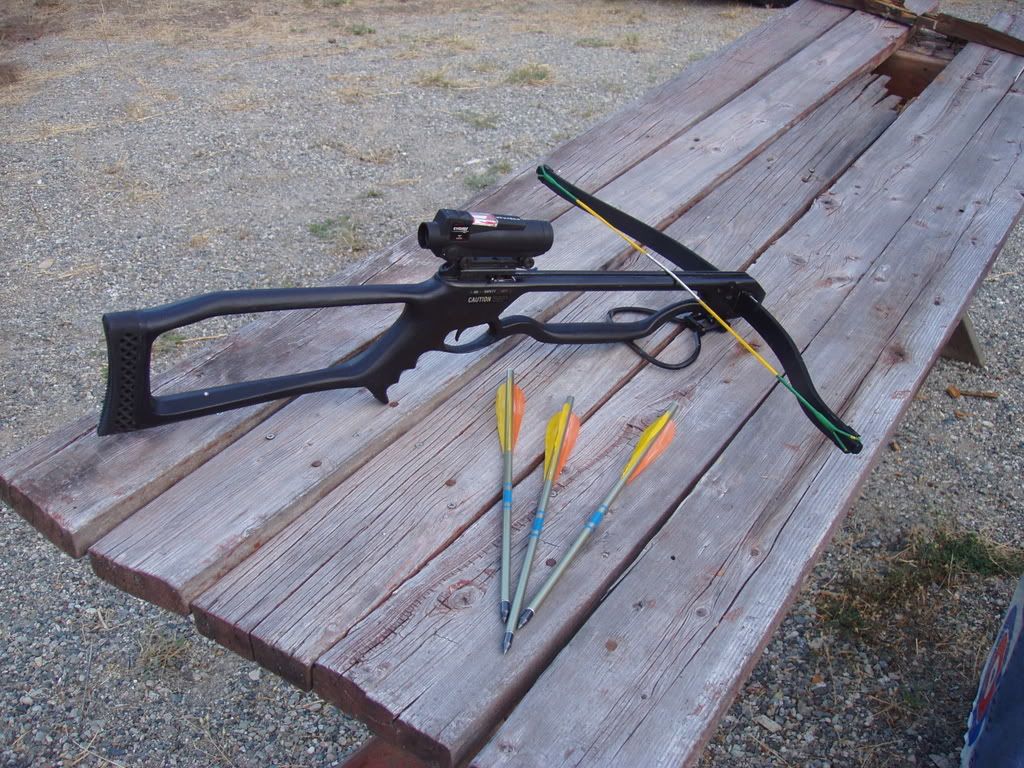 If all of you now have a suitable weapons group from rifles to shotguns, plus ammo I
suggest move on to the next course of protection.
Crossbows, Compound, Conventional bows. Get plenty of arrows and books on tricks.
Practice all you can. These are
silent
hunting weapons that will pay off more then you know.
A clean kill and no one the wiser. NO SOUND...........
PLUS you can reuse the ammo automatically, can't do that with gun ammo.
Time is running out for any type of weapons since even these are on the chopping blocks
once the guns have been taken care of.
Now here is one more..........................sword. Right now you can buy them cheap. Buy several
and sharpening stones made for them, plus maybe a small grinding wheel.
Sharpen them and put them away asap. Get out only for practice but never let anyone know
you have them. As for t he bows the same thing. We know our guns will be a target and many here
will lose them when they come to get them but bows and swords will be all you have left to
keep you, your family separated from those out there wanting to kill you for your food and water.
Again if unfamiliar get some books while you can. Its that important. Even DVD's will pay off.
let me know what you think about this.
ALF
P/S
Ladies, please never, ever get or put

pink or bright colors

on your weapons of any kind. That
will sign your death warrant. If your caught with them or its left behind, showing you female to the
hoard of male aggressors..................well

pink

is DOA.