I have a small planter 12'x4' = 48 sq feet. where I can grow veggies.  It isn't much but have plans for next year to expand my growing area by using a PVC pipe garden and hanging garden using 2-liter bottles.  Here is a pic from last year, I will update with new ones when my daughter gets home from church camp this Sunday of this year.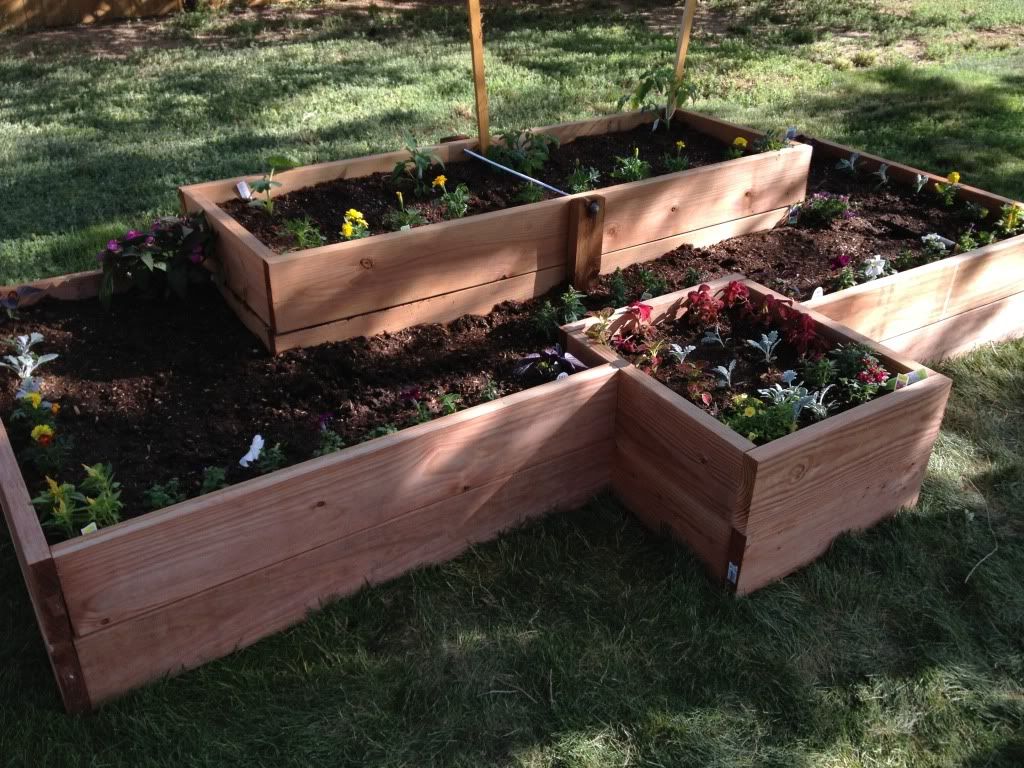 Here is my potato experiment - also will put up new pictures when daughter gets home, lol. 
Last year I had hoped to have more done this year, but our winter started late and we had snow storms till after May that put 2 feet of snow on the ground so I couldn't even prepare the beds for early hardy crops.  We had also planned to build two more planters but the lack of money is making that impossible now.  The PVC pipe garden won't be cheap, just not as expensive as the planters would be and the soil to fill it will also be less. 
This just reinforces that we have to be prepared to learn new gardening methods as our climate continues to change.
Here are pics from Gomez's PVC pipe garden so you will have an idea:
Also the one he said he got his inspiration from:
Mine will look more like this as it will be on one of our side fences as this will give it morning sun until about 2pm in mid summer, which means it will be out of the boiling afternoon sun we have here in the west.